About us
Thai cuisine has become incredibly popular throughout the world today and at Sun Thai on Marrickville Road in Dulwich Hill, we know how to recreate authentic Thai dishes and deliver them to your doorstep!
For a tasty culinary journey, try one of our specialties like Pad Prew Warn, Goong Sam Roas, Pandan Leaves Chicken, Choo Chee, Sun Thai Chicken and more. Our balance of herbs and spices as well as the fresh, local ingredients we use make these dishes very enjoyable.
Try our takeaway and delivery service by placing an online order today!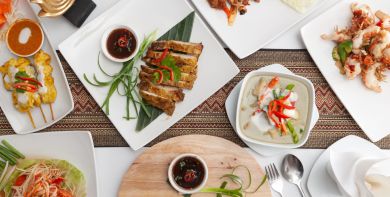 Reviews
Kim
"Fresh and very tasty. Highly recommended eat in or out."
28/12/2019